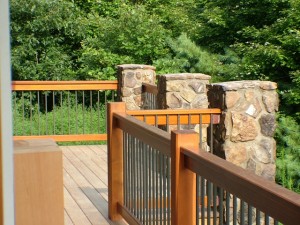 With our green building techniques, we offer many things to keep your home in the best condition that it can be in. We can retrofit almost any structure imaginable. If you are just looking for ways to save money and put some green techniques in place we also have you covered.
We offer green building Boone NC services including winterization, encapsulated crawl spaces, installation of formaldehyde-free insulation, foundation waterproofing, and site drainage diversion & grading. If you need a summer house to be winterized, we will make sure everything is turned off, drained and seal your pipes so that they don't freeze and break.
Winterization is wonderful for part time residents. This will save you from a lot of worry and un-needed stress. You will not worry if we handle these procedures because you will know that your house is well cared for while you are not there.
Encapsulated crawl spaces are something to make your crawl space more clean, rather than it being damp and nasty. This will help to make your crawl space a asset rather than letting it potentially damage your home. We can install formaldehyde-free insulation in your home as well, so that it is a safe healthy environment for your family.
Another one of our techniques is foundation waterproofing so that you can seal out moisture and prevent corrosion. Last, but not least, we have site drainage diversion and grading services. These will help to keep your land nice and level and draining properly. These techniques will help you to have a good safe place to live and know that nothing will go wrong. With whatever green building problem you might have we can fix it and make every thing much better for you so you won't have to worry about them.